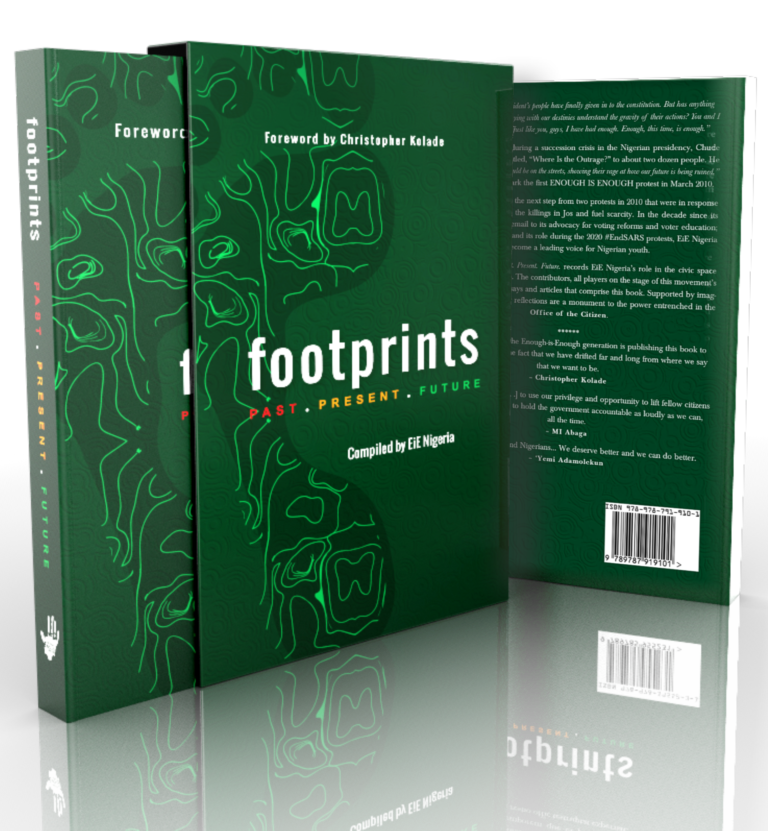 Footprints – Past. Present. Future.
This book, Footprints: Past. Present. Future. records EiE Nigeria's role in the civic space through the lens of others. The contributors, all players on the stage of this movement's story, have written the essays and articles that comprise this book. Supported by images and infographics, their reflections are a monument to the power entrenched in the Office of the Citizen.
- EiE's Fundraising Auction -
This year, we will auction artwork, articles of clothing and photography services from 3 respected professionals across three generations.